At its second edition, E-TECH EUROPE takes the stage as international trade show for advanced batteries and the electrification of the automotive industry – bringing together key industry players of the entire electromechanical, electronics and zero-emission e-mobility supply chain.
E-TECH EUROPE 2023 will take place at the prestigious Bologna Exhibition Centre, Italy, on 19 and 20 April 2023, within an area spanning over 12,000 square metres.
Here hundreds of companies will be showcasing the very best of their technologies, products and services. As capital city of the Emilia-Romagna Region, Bologna is also the centre of Italy's renowned 'Motor Valley' where Ferrari, Lamborghini, Maserati, Ducati, Dallara, Bugatti, De Tomaso, Pagani and Energica, as well as other legendary names, were all born within this Region along the "Via Emilia" that's just a few kilometres from Bologna.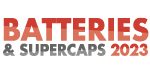 Cells, battery packs and supercapacitors: products, technology, solutions and systems
The global coils, winding, transformers, electric motors and generators industry
Worldwide electric vehicle and e-mobility technology industry and their entire supply chain
EV charging technologies and supply chain, infrastructure systems and solutions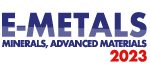 Metals, minerals and advanced materials: supply chain, reuse and recycle
Batteries and supercapacitors

Electric motors and systems

Coil winding, transformers and

generators

Electric technologies, parts and

components

Electromechanics

Charging infrastructure, wallboxes,

stations, V2G and wireless solutions

Electronics and power electronics

Adas, autonomous driving, software,

AI & connectivity

Cybersecurity

Advanced and lightweight materials

Metals and minerals

Design & engineering

Recycling, regeneration and re-us
The official video of the first edition