ABOUT E-TECH MOBILITY 2024
At its third edition, E-TECH MOBILITY takes the stage as annual international trade show for advanced batteries and electrification of the automotive and vehicle industry – bringing together key industry players of the entire electromechanical, electronics and zero-emission e-mobility supply chain.
E-TECH MOBILITY 2024 will take place at the prestigious Bologna Exhibition Centre, Italy, on 8 and 9 May 2024, in three exhibition halls (16, 21 and 22) within an area spanning over 16,000 square meters.
Hundreds of companies from dozens of countries will be showcasing the very best of their technologies, products and services.
E-TECH MOBILITY 2024 will present manufacturing technologies, services and solutions for the entire vehicle industry: cars, vans, buses, commercial vehicles, trucks, motorcycles, off-road vehicles, industrial machines & vehicles, bikes, tractors, mobility scooters, ships and boats, eVTOLs, drones and airplanes, AGVs and AMRs robots, trains, spacecrafts, underwater vehicles, recreational vehicles and more.
As capital city of the Emilia-Romagna Region, Bologna is also the centre of Italy's renowned 'Motor Valley' region, where Ferrari, Lamborghini, Maserati, Ducati, Dallara, Bugatti, De Tomaso, Pagani, Energica as well as other legendary names were all born, on the "Via Emilia" (Aemilian Way) which is just a few kilometres from Bologna, where E-TECH MOBILITY will be held.
MECHANICS & ELECTRO-MECHANICS
HANDLING OF DANGEROUS GOODS
AUTONOMOUS DRIVING SYSTEMS
BATTERY MANAGEMENT SYSTEMS
ON-BOARD CHARGING SYSTEMS
LEAK & FLOW TEST EQUIPMENT
INSULATING AND PROTECTIVE MATERIALS
ALUMINIUM BODIES AND COMPONENTS
HEATING & COOLING SYSTEMS
SEMICONDUCTOR TECHNOLOGIES
GRAPHENE AND GRAPHENE NANOTUBES
SOLAR ELECTRIC POWER SOLUTIONS
ADAS & AUTONOMOUS DRIVE SYSTEMS
POLYMERS, PLASTICS, RUBBER
DRIVER IDENTIFICATION SYSTEMS
12 MAIN SECTORS IN ONE MAJOR TRADE SHOW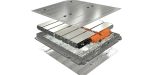 EV BATTERIES AND SUPERCAPS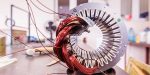 ELECTRIC MOTORS & COIL WINDING
ADAS, AUTONOMOUS DRIVING & CONNECTIVITY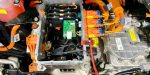 EV TECHNOLOGY, COMPONENTS, MACHINERY & SERVICES
STRUCTURAL PARTS & LIGHTWEIGHT MATERIALS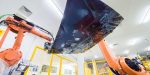 AUTOMOTIVE GLASS, GLAZING & PHOTOVOLTAICS
TESTING & QUALITY ASSURANCE
EVs & BATTERIES RECYCLING
Cars

Vans

Buses

Commercial vehicles

Trucks

Motorcycles

Off-road vehicles

Industrial machines & vehicles

Bikes

Tractors
Mobility scooters

Ships and boats

eVTOLs, drones and airplanes

AGVs and AMRs robots

Trains

Spacecrafts

Underwater vehicles

Recreational vehicles…other vehicles.
Emilia-Romagna Region, the Land of Motors, is known as "Motor Valley"
on the "Via Emilia - Aemilian Way"
OFFICIAL VIDEO OF 2022 EDITION